Meet the growing regulatory and social focus on climate-related risks
As the world turns its attention to the urgent threat of climate change, regulators and society are demanding greater accountability from financial organisations. This heightened scrutiny brings with it a new set of risks – including greenwashing.
The ORX Greenwashing Scenario Toolkit will give you all the information you need to create robust operational risk scenarios for this new and growing area of focus.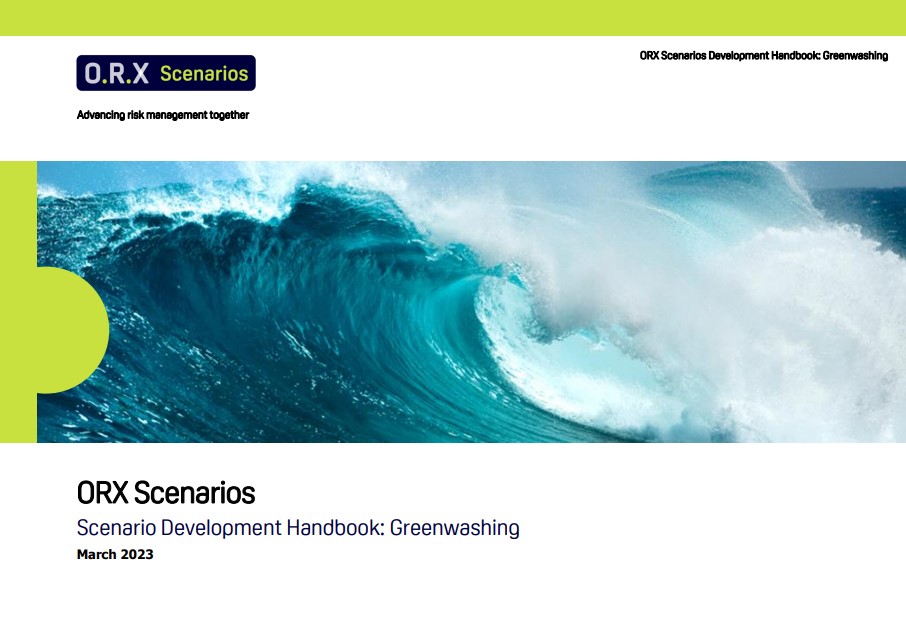 About the ORX Greenwashing Scenario Toolkit
All the insights and data you need to create a greenwashing scenario
The ORX Greenwashing Toolkit will give you all the information you need to create a robust and effective scenario for greenwashing. The toolkit includes the Greenwashing Scenario Development Handbook from ORX Scenarios and a selection of greenwashing resources from ORX News.
What's included in the toolkit?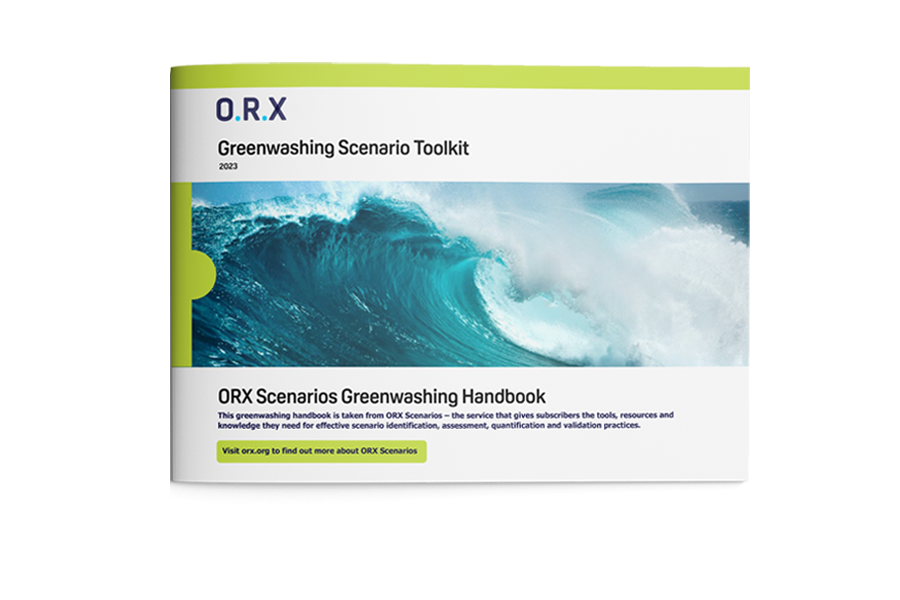 ORX Scenarios: Greenwashing Scenario Development Handbook
This 38-page handbook is a practical, step-by-step guide to creating a greenwashing scenario. It covers all the key stages and components of the process from data sourcing to assessment and governance. In addition to information on causes, control environment, risk drivers and impacts, the handbook contains three examples of greenwashing scenarios.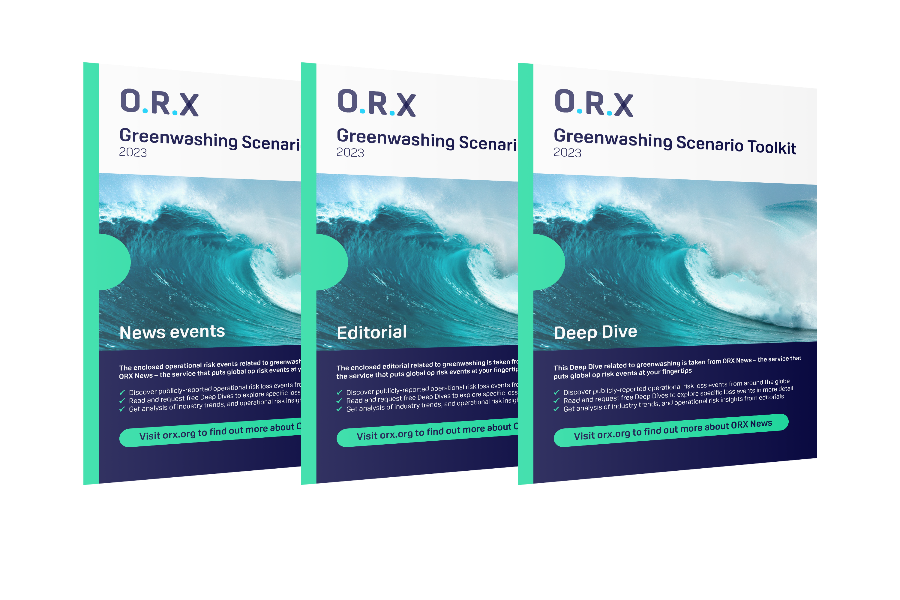 ORX News: Selection of greenwashing loss events and analysis
Alongside the handbook from ORX Scenarios, the toolkit contains a range of resources from ORX News. The resources include five news digests covering greenwashing-related losses relevant to the financial sector, a Deep Dive into a USD 1.5m fine paid by BNY Mellon for misrepresentations and two editorial pieces exploring greenwashing and climate risk in more detail.
How to access the Greenwashing Scenario Toolkit
The toolkit is available to any financial services firm to purchase for a one-off fee of £5,000, with discounts available for existing ORX customers. Click the button below to order your copy today. Alternatively, if you'd like to know more before you purchase then you can book a short call with us at the bottom of the page.

"With this handbook, we've innovated in three different ways. The first and most significant difference is that we've actually built three full examples of what a complete greenwashing scenario might look like. We've done that by drawing out what we see as the main building blocks that you should consider when you're looking at three different types of greenwashing. And that's misleading advertising, misselling and misreporting.

The second difference is that we've drawn more on ORX data - especially the ORX News database and editorials - to fill the data gap around transition and greenwashing risks, which is one of the main challenges in this space. The third thing we've done is provide a standardized view of the data to drive consistency in how the industry approaches greenwashing, given that it's still very much an emerging risk. So, we've drawn quite extensively on ORX taxonomies and libraries throughout the handbook to map the industry data to our standards."
Rob Reay-Jones, Research Manager, ORX Scenarios
Book a call to find out more
Want to know more about the Greenwashing Scenario Toolkit before you buy?
Book a short meeting today with a member of the ORX team who can answer any questions you have.
In the call we can discuss:
How you can use the resources to enhance your operational risk scenario programme and create a robust greenwashing scenario
What resources you'll get access to if you purchase the ORX Greenwashing Scenario Toolkit
Any other questions you have about the resources and how you can use them to improve your qualitative risk assessment and meet regulatory requirements

"There is so much going on in the climate space, so having all the most relevant updates published in the one update helps to pull everything together and showcase this. We share the updates with relevant internal stakeholders and call out key items.
Litigation Risk and "Greenwashing" is obviously a big focus in the UK for the Competition and Markets Authority (with their ongoing green claims work), and the Advertising Standards Authority recently uplifted their own environmental claims guidance, plus the FCA will be introducing their general anti-greenwashing rule in June 2023 – so this is especially a big focus area for UK financial services firms."
ORX News subscriber